PRESS ALERT & INVITE [Contact: Chris Otten ‪(202) 656-3012‬ ]
WHAT: Press Conference & Demonstration to Stop Mayor Muriel Bowser's Illegal Demolition of the Historically Registered McMillan Park & Sand Filtration Plant; Court Hearing Scheduled for Restraining Order
WHEN: Friday, December 20, 2019, 9:00AM
WHERE: DC Superior Court, 500 Indiana Avenue, NW, in front of H. Carl Moultrie Courthouse.
BACKGROUND: The Mayor has started spending taxpayer dollars to demolish and tear out a 20-acre concrete water cistern under the historic McMillan Park site at North Capital Street and Michigan Avenue, NW. City officials seek to pay these private developers to take our public land to build 2+million square feet high-rise high-density luxury residential and commercial development across the open green site. Despite not having all permits and financing in place for the new project, the Mayor through the DC Department of Consumer and Regulatory Affairs (DCRA) and the Deputy Mayor's Office of Planning and Economic Development (DMPED) are pushing forward to unlawfully demolish the historic assets at site, including a water cistern that can hold and clean hundreds of millions of gallons of water.
MCMILLAN PARK SUPPORTERS WILL HOLD A PRESS CONFERENCE & RALLY AT 9:00AM IN FRONT OF THE COURT. PRESS & ALL INVITED TO ATTEND.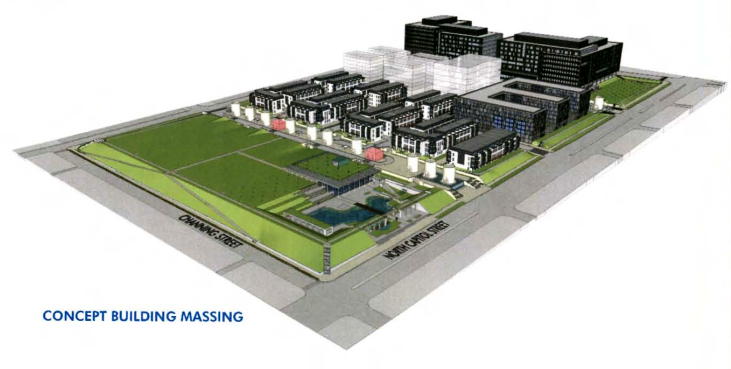 McMillan Park and Sand Filtration Plant is nationally registered historic place protected by land use covenants so far ignored by the city. The underground water cistern and above ground sand silos and water pump houses were built at the turn of the 19th century to cure the city of water borne illnesses. It became a gathering place for residents to rest and recreate together. One of the first de-facto integrated spaces in DC, kite flying contests and community-driven baseball fields were just some of the ways community members created joy in the Bloomingdale and LeDroit Park neighborhoods. The site cleaned DC's tap water, chemical-free, until 1986. It was egregiously mothballed and shut off from the community since.
The Mayor's current plans would bring substantial additional traffic to a region of the city already disproportionately impacted by high asthma rates. As the climate changes and brings worsening air quality to cities across the world, Bowser would move us backwards by refusing to listen to community needs for health and wellness. Www.savemcmillan.org/water
The proposed new project has very little affordable units and would crush this space with more hi-rise high-density exclusive status-quo luxury 'development.' There is no metro nearby.
###
fb.me/SaveMcMillan
https://tinyurl.com/mcmillanparkdecember20
SAVEMCMILLAN.ORG