>> PRESS ALERT <<
CONTACT LINWOOD NORMAN, SAVE MCMILLAN ACTION COALITION, SMAC.DC@GMAIL.COM, 202-656-3012
DC Residents Ask DC Attorney General Racine to Stop Ignoring Local Legal Issues Regarding "Luxury Overdevelopment"
Washington, DC — January 24, 2020 — Supporters of Save McMillan Park have reiterated to DC Attorney General, Karl Racine to shift at least some of his focus from national issues, as important as they are, and pay more attention to and support DC residents who face imminent risk to their health, safety and well-being.
Specifically, they are asking for his intervention in the case now before the DC Court of Appeals. The court has an order temporarily stopping demolition activities at the McMillan Park and Sand Filtration Plant, a nationally-registered historic landmark at North Capitol Street and Michigan Avenues NW.
The Court has, in effect, done what AG Racine would not do, that is stop the illegal demolition of the site until all legal issues and all required permits have lawfully been issued.
"While Mr. Racine sends his lawyers to take on important national questions regarding the Trump Administration, we need him to also take on Mayor Bowser's disregard of health and safety laws and regulations and the impacts to existing residents from all the luxury and other construction that is taking place across the city and is planned for McMillan," said Jimmie Boykin, who raised her family next to McMillan Park since 1969. "We, Black families and residents of DC want Mr. Racine to understand what McMillan Park meant for us when we couldn't go to Glen Echo Park or Rock Creek Park to enjoy some fresh air with our neighbors. And, we want him to protect us from the luxury overdevelopment and displacement being pushed by Mayor Bowser."
"We asked Karl Racine to meet with us several times before Mayor Bowser started sending in some of the demolition machinery to McMillan Park. He outright turned us down," said Peter Stebbins, a McMillan Park supporter and art preservation specialist. "Racine is defending Bowser's giveaway of McMillan Park despite the fact that most of this amazing landmark will be destroyed for a project that will bring in an extra 20,000 vehicle trips daily to the area. This will hurt the most vulnerable kids and elderly with asthma."
Over the summer, McMillan supporters pressed AG Racine directly at a Georgetown Law forum to ask for a meeting. He demurred. http://www.dcfeedback.com/fit2print/uncategorized/300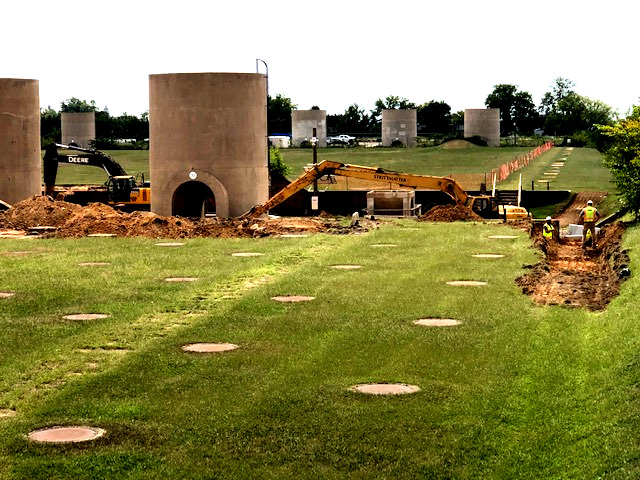 Racine has never met with McMillan Park supporters since Mayor Bowser has started construction activities at the site. Park supporters and plaintiffs in the case have an open invitation with Racine to meet and discuss, but he has yet to respond.
###
DC REZ TO @AGKarlRacine :: PLEASE FOCUS ON LOCAL OVERDEVELOPMENT ISSUES BEING PUSHED BY @MayorBowser THAT IS DISPLACING LONGTIME DC FAMILIES & COMMUNITIES!

TODAY'S @McMillanPark PRESS ALERT: https://t.co/rmFVzxDVU5@ABC7Sam @AugensteinWTOP @JeffAndersonDC1 @deliangoncalves pic.twitter.com/VllEPItKdv

— ☆DC☆4☆Reality☜ (@dc4reality) January 24, 2020