Recent McMillan Park News June 2021

Following on the amazing news at the beginning of the month that the Court of Appeals continued the stay of demolition at our park, we have the following updates: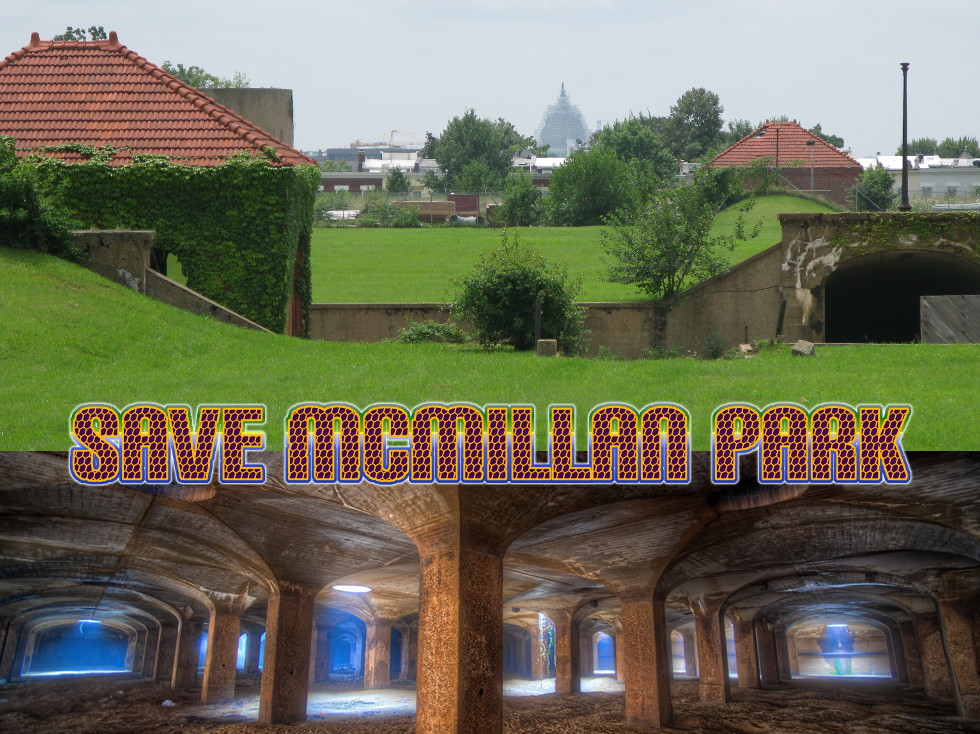 —
Wed, June 16 BZA STILL HASN'T PUBLISHED ORDER DENYING APPEAL
There is still no written decision in regards to the McMillan Park BZA Appeal more than eight months after the appeals hearing  https://play.champds.com/dczoning/event/242/s/1086
* For appellants, when the written order is on hold like here, the losing side of the appeal cannot move for reconsideration or act on their judicial appeal rights.  For the winner, however, they can move forward with their projects based on the verbal decision.
On Wednesday, June 16, 2021, BZA Commissioners brushed off calls from McMillan supporters to publish a written decision on the McMillan Park BZA appeal that was filed in October 2019 and heard in the summer of 2020.  BZA Commissioners made a verbal decision to deny the appeal in September 2020. https://app.dcoz.dc.gov/CaseReport/CaseReportPage.aspx?case_id=20191
The appeal challenged the demolition of the park as premature given that there had yet to be a second-stage PUD review of the McMillan Master Plan and Parcel 3.  McMillan supporters are prejudiced from acting on any reconsideration or judicial review as long as a written order isn't published.
—
Tues, June 15 CITY COUNCIL CHAIRMAN TO MCMILLAN SUPPORTERS "TIME TO MOVE ON"
City Council Chairman Phil Mendelson brushes aside McMillan supporters who asked his feelings about reconsidering all together the McMillan Park giveaway, privatization, and the 2+ million sq foot luxury condo and commercial redevelopment as proposed. While acknowledging the years long opposition and controversy at McMillan Park and now the obvious need for more open public green space along the North Capitol corridor to ease COVID burdens and taking into account the very large development being planned at the Armed Forces Retirement Home, Mendelson concludes:  "I think its time we move on . . . I don't think we have the ability to pull the rug out from the project."
See the Meet up with Mendo video here >>
https://twitter.com/dc4reality/status/1405656765539229698
Just a couple of months ago Phil Mendelson said he would help residents get info from DCRA about tests for asbestos within the cement that may be demolished at McMillan Park.  Mendelson has since backed off that promise.
—
AMAZINGLY, THERE'S BEEN NO NEWS AT ALL IN ANY OF THE LOCAL PAPERS, BLOGS, OR OTHERWISE AS TO THE DC COURT OF APPEALS STAYING DEMOLITION OF MCMILLAN PARK >>